Georgie Boy Encounter Thirty-Two
for sale in Cibolo, TX 78108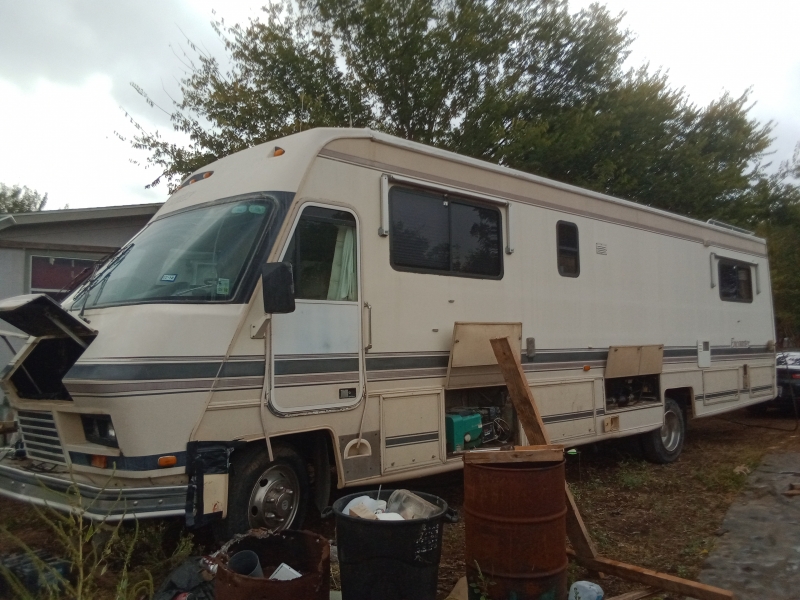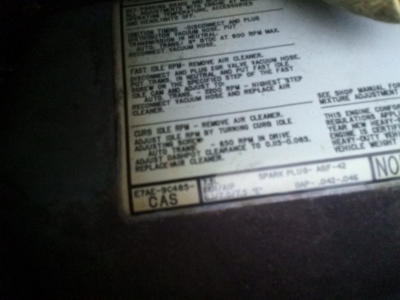 Hi, my boyfriend and I recently bought a motorhome from a friend who "accidently" won it on a local auction. Our plan was to bring her back to life and then hit the road. Well, long story short, boyfriend and I broke up and "our" plan is no long part of my plan. Don't get me wrong, I'd love see this fallen angel fly again, but I wouldn't know where to start. If this sounds like your kind of project, then send me an email or a text and we'll work something out. Willing to consider all reasonable offers, trades, and partial trades, possible financing with 20% down and references. Thanks in advance for your interest. God Bless, Tiffany (Cibolo, Texas, 78108)
RV Summary:
1987 Georgie Boy Motorhome (GBM).
Gas Engine
Ford 7.5 L
John Deere Frame
197,000 miles
Outside look fair to good. Little faded, but nothing major.
Inside looks like a dog chewed on the edge of the dining bench.
There is a leak in the master bedroom above the bed where the ac is.
Looks like there was a leak over the drive, but I haven't seen any water come in.
The drain under the kitchen sink needs to be replaced too.
The fridge looks new and the stove and over look good too but I have not tested.
There is a generator and a propane tank. Shower looks solid. RV Toilet could use replacing. And the carpet is good, but out of date - I'd replace with tile. Same with the wall covering - it's not bad, cleaned up rather nice, but I'd still want to put new.
I haven't tested anything except the...
Model
Encounter Thirty-Two
Location
Cibolo, TX 78108