2018 Coachmen Prism 2200FS and 2017 Ford Focus Tow Vehicle
for sale in Sparks, NV 89436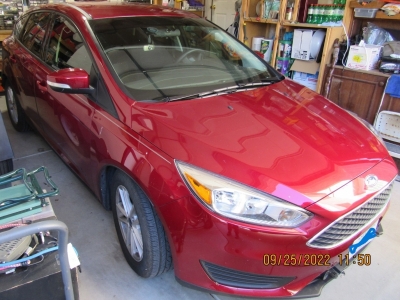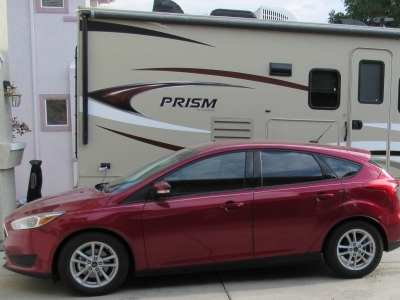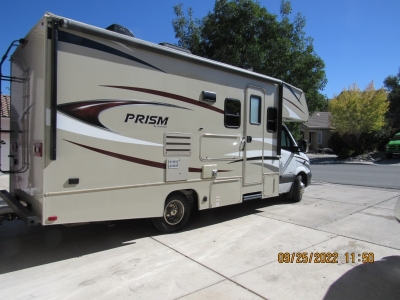 2018 COACHMEN/MERCEDES-BENZ SPRINTER & 2017 Ford Focus Tow Vehicle
Must sell both together, $105,000
Description
2018 COACHMEN, Model 2200 FS, with MERCEDES-BENZ 3500, Blue Efficiency, diesel engine & frame, UNDER 11,000 Miles
2017 FORD FOCUS INCLUDED, FULLY AUTOMATED FOR TOWING, UNDER 5,000 MILES
FORD FOCUS GETTING: APPROX 48 MPG ON FLAT ROUTE & APPROX 38 TO 42 MPG IN THE MOUNTAINS
UPGRADED TOW PACKAGE FOR FORD FOCUS
UPGRADED JITTER FREE TOW BARS

Touch Screen Radio w/Dash Speakers, top of the line features
REAR AND SIDE CAMERAS: You can keep the rear camera on while driving.
DRIVER'S SEAT AND FRONT PASSENGER SEATS ARE SWIVEL BUCKET SEATS W/HEAD & ARM RESTS
AZDEL ONBOARD COMPOSITE PANELS: No dangerous off-gassing, lighter weight, better insulation, etc.
CABLE TV WIRE EXTENSION OUTSIDE CONNECTION
TV ANTENNA FOR LOCAL STATIONS, ADJUSTIBLE FOR FINE TUNING

PLENTY OF USB PORTS FOR CHARGING/USING ELECTRONIC GAGGETS
PROPANE GAS GENERATOR: Cummins Onan, RV QG 3600 Generate 110-120 watts anywhere
NOT ONE BUT TWO 12 VOLT COACH BATTERIES: using solar generation boondock indefinitely with power.
*Note: When engine is running (you are traveling) the batteries are being charged.
ELECTRIC CABLE ATTACHMENT 30 AMP WITH POWER SURGE PROTECTION, PROTECT SENSITIVE ELECTRONICS
ALL LED CABIN LIGHTING, ENABLES YOU TO USE LIGHTING WITH SMALL AMOUNT OF WATTAGE
1,000 WATT ELECTRIC INVERTOR FOR 110-120 WATT USAGE WHILE BOONDOCKING OR...
Location
Sparks, NV 89436