2017 Grand Design Momentum 397TH
for sale in Midland, TX 79705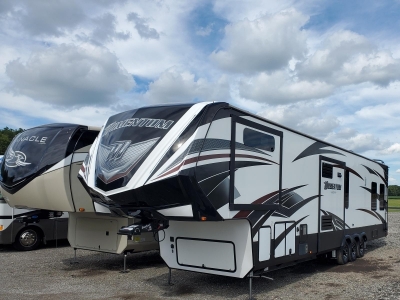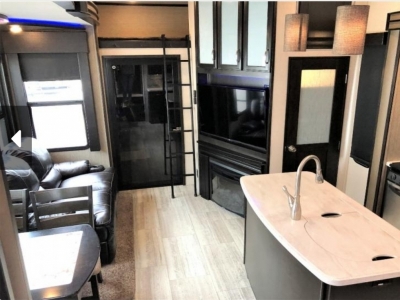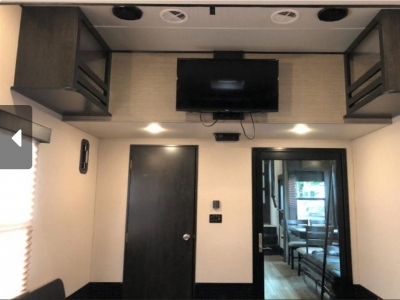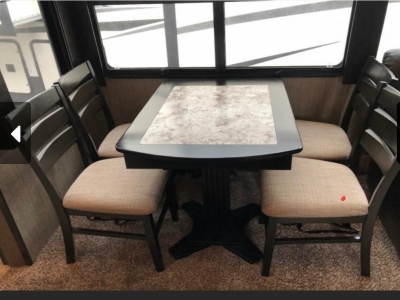 2017 Grand Design Momentum 397TH

Master Bedroom - king size bed. TV #1.
closet. addition closet contains washer/dryer hookup.

Front Bathroom - walk in shower, sink and toilet

Kitchen & Living Area - elec/gas refrigerator, gas stove/oven, good amount of cabinet space. dinette table with 4 chairs. reclining love seat with heat and message features. TV #2. Radio system. elec fireplace. Lofted bunk.

Garage Area - second bath with shower, toilet, sink. Happi-jack system. TV #3.
Rear ramp can be utilized for rear porch.

Exterior - TV #4. 4 awnings. front pass- through storage (under master bedroom). Onan 5.5K gasoline generator.

2 gasoline fuel tanks.

2 40# propane tanks.

6 point hydraulic automatic leveling system.

1 fresh water tank, 2 grey tanks, 2 black tanks.

Extras - blank tank dump hoses, connectors and hose supports. various other items.
Location
Midland, TX 79705