2021 Heartland Mallard M335 39' Travel Trailer
for sale in SC 29130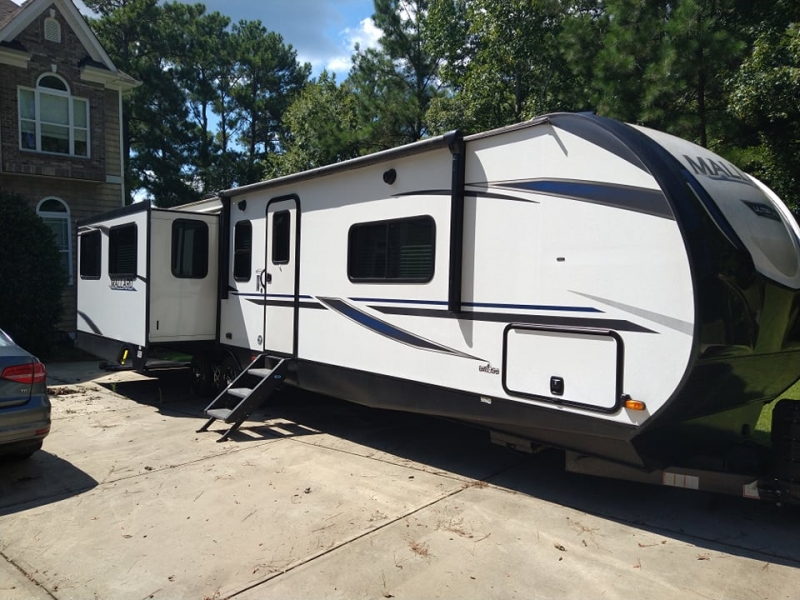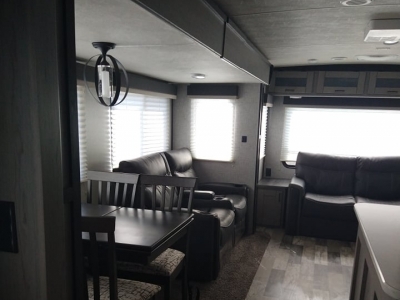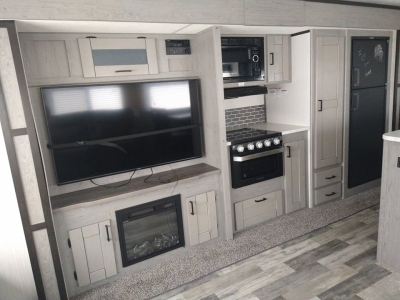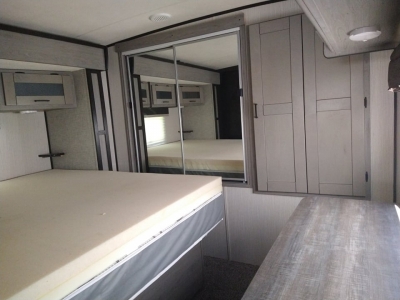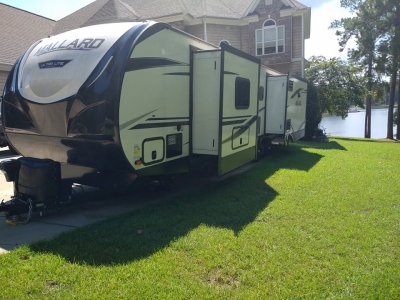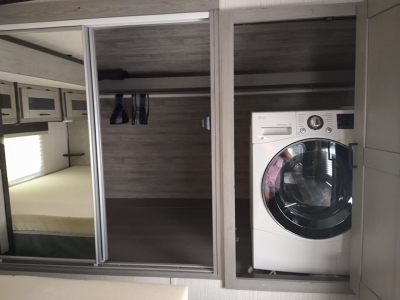 This travel trailer has only been used for two beach trips and is like new. It features a King bed in the master bedroom (with a large storage compartment under the bed), chalkboard fridge with rapid cooling fan to cool it down faster, build in phone/chargers next to each side of the bed and a full dresser in bedroom. It also has the interior LED lighting package, awning with built in lighting, stereo system in/out zones and step covers. The RV has two reclining seats in dining pullout and the couch pulls out into twin size bed. Included with this RV are plate/bowl secure holders, secured toothbrush holder, shower caddies, mounts in closet for brooms/etc, Paper towel holder, ice trays, various positionable poles for securing items in pantry during movement, and in fridge, insulated coverings for skylights as well as a full set of prep bowls/utensils/silverware, tire covers, leveling kit, and sewer lines with extensions. It is also plumbed for a washer/dryer combo in the master closet with the washer/dryer included.

Other included extras are:
Hitch Lock
Keypad lock on front door
X Chocks
EMS surge protector
Door window thin shade
Recurve R6 weight distribution hitch
Dometic RV A/C silencer
Furrion Vision S5 3 camera system with 5" touchscreen
Vizio LED Flatscreen TV with soundbar
Portable gas grill

Everything you need to go camping is there!

Dry Weight: 8,840 lbs
Hitch Weight: 780 lbs
Cargo Capacity: 1028 lbs
Width 8'-1/2"
Height 11'-8"
Length...