2006 Damon Daybreak Bunkhouse
for sale in Kawkawlin Township, MI 48634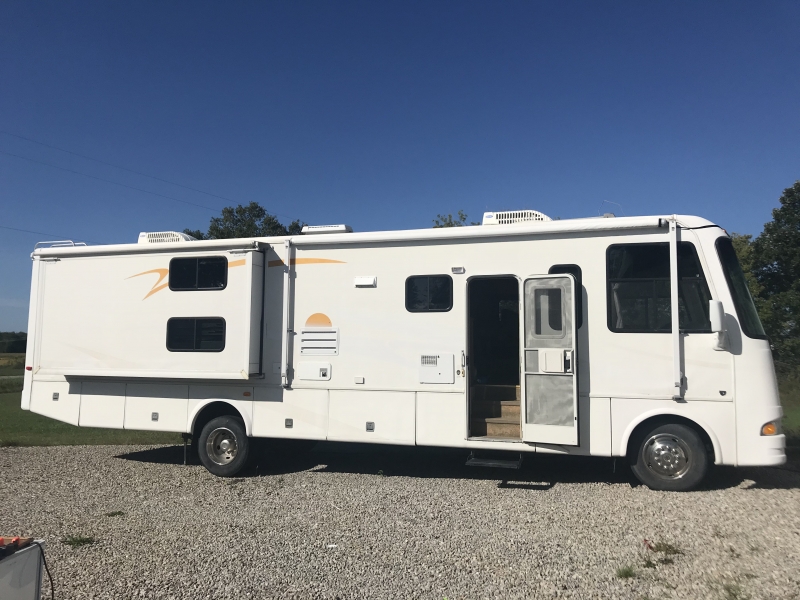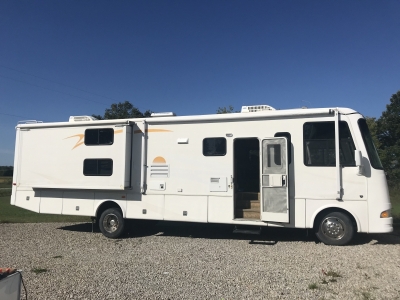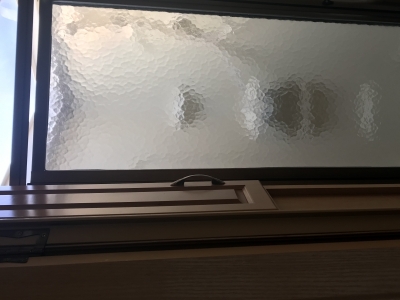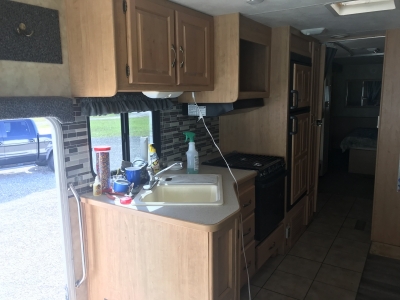 2006 Damon Daybreak Bunkhouse RV Camper - $20,000
2006 Damon Daybreak 3276

condition: good
cylinders: 10 cylinders
fuel: gas
odometer: 43544
paint color: white
rv type: class A
size / dimensions: 35.3x110x11.8
title status: clean
transmission: automatic

KBB is much higher but due to cosmetic issues we are asking a lower price you have a weekends worth of work for a smoking good deal.
We are selling our 2006 Damon Daybreak Bunkhouse Motorhome. We bought her in 2010 and used her well. We call her DD because she is big and awkward sort of like a set of double D breasts... but when she is all set up in the camp ground people can't help but look because of her size.
Last year we had all the windows reset and replaced the power inverter.
This summer we replaced the large slide seal and the Automatic power Hydraulic jack pump. Cost us $2,800.00
We also removed the cracked old decals. (This year of Damon's had a problem with decals cracking and peeling.)
We have the floor torn apart because we had found a leak due to the slide seal which we replaced.
We do not have time to deal with her anymore.
We have a child that just started college and could use the funds to help her instead of continuing to pay this loan for a large piece of lawn art.
We are also camping less because our kids are older and hate our guts.
She comes as is and you will need to replace the sub floor, and lay the flooring of your choice, we will give you with the flooring...
Location
Kawkawlin Township, MI 48634