1994 Coachmen Destiny Class A Diesel Pusher
for sale in Halls Mills, NC 28659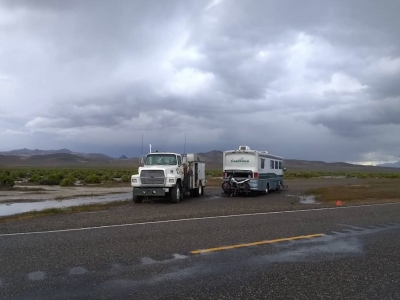 I've owned this RV since May 2017, and have been traveling the country off-grid in it full time since then.The paint is faded and it's got it's blemishes, It's by far perfect, but the important things like the engine/transmission/frame etc are well cared for and I wouldn't hesitate to do another loop around the country in it. I'm sure there some good/bad things I missed, but this is a good overview.

1994 Coachmen Destiny
Length: 36.5"
8.3C ****ins Rear Diesel
7500 watt Onan/****ins Diesel Generator
Allison 6-speed push button transmission
Miles: 59000

- 2 new front Sumutomo tires in 2018 (Back 4 were replaced in 2015)
- 2 hybrid cycle chassis batteries
- 2 deep cycle coach batteries
- Water pump for main engine
- Water pump for coach
- Converter (upgraded to 60amp Boondocker
- 4 100w solar panels (roof mounted) with controller
- Belt/belt tensioner for main engine

- Some of the basement doors have rotten wood (it's been like that since I bought it, but haven't felt the need to replace)
- There are a couple soft spots on the sides from when it had a water leak before roof was repaired in 2018.
- The generator works runs and powers great, but since I've owned it you have to use the main start button instead of the inside switch which can be a bit finicky.But 3 years in and I still use it just fine.
Location
Halls Mills, NC 28659