High-end camper conversion of a 1993 Ford E150 Club Wagon
for sale in AZ 85705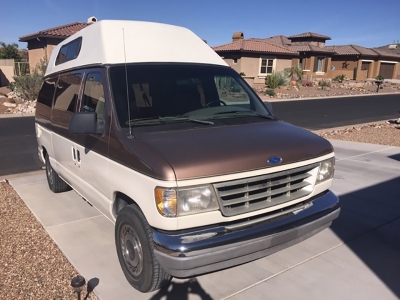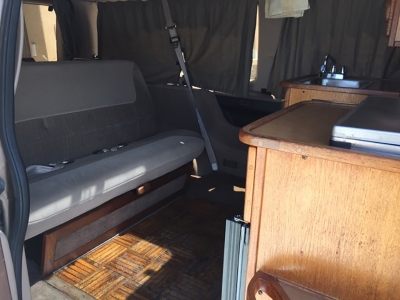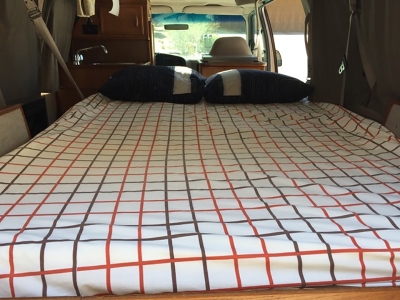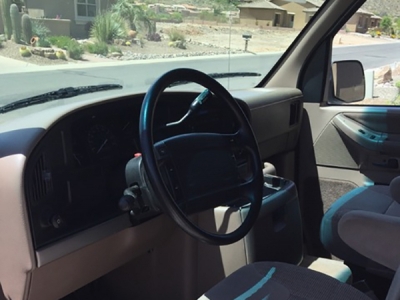 Seller Number: 741102. For sale by owner, call Rick 650-269-4325. 1993 High-end camper conversion of a 1993 Ford E150 Club Wagon. Designed for comfortable self-contained camping. Two burner stove and thermostatically-controlled furnace operate on propane; all other appliances powered by two deep cell 6V batteries that get charged by both 20 watt rooftop solar panel and engine alternator. (Also has 15amp AC hook-up if you ever want to plug in at a hook-up site.)

One owner from new (my father owned it for its first 4 years; I've owned it since then), meticulously maintained — have maintenance log, file of service receipts, etc.

Clean title: copy of Motor Vehicle Information Report from www.vehiclehistory.gov in photos

Only 91,500 original miles and has always lived in a dry climate.

Cosmetically in very good condition — all original paint and interior. Never been in an accident and no rust.

Mechanically in excellent condition. The 4.9L inline 6 cylinder motor was selected for reliability and fuel economy (EPA 18mpg hwy on regular gas although observed highway cruising is more like 16mpg due to additional weight of camper; total weight is 5940lbs. The motor was used for many years by UPS as their engine-of-choice. All appliances are original and in excellent working condition.

Items replaced in last 5000 miles:
•All 4 tires (fronts are new Michelin Defender LTX M/S)
•Front brakes (rear brakes replaced with 69,660 on the odometer)
•All...