Full-Timers Dream RV… Like New! 2018 40 ft. Winnebago Forza w/3 slides
for sale in Valley Center, CA 92082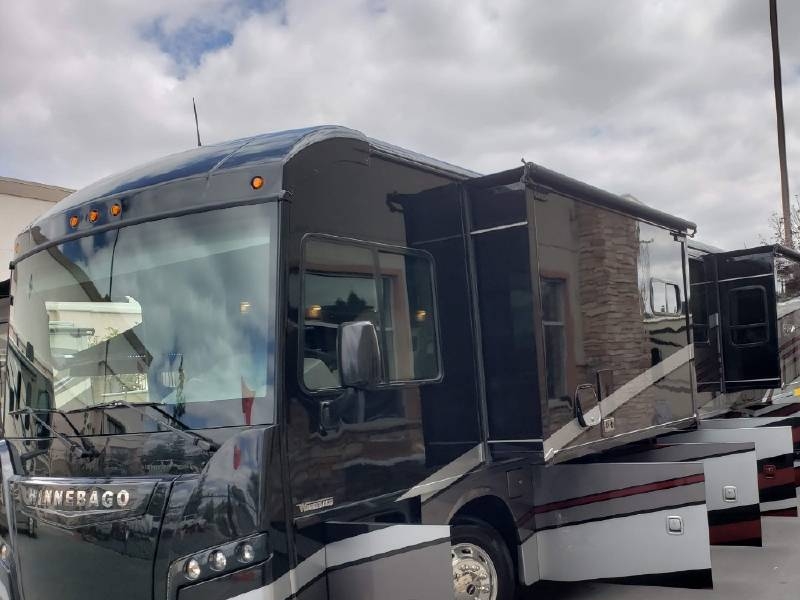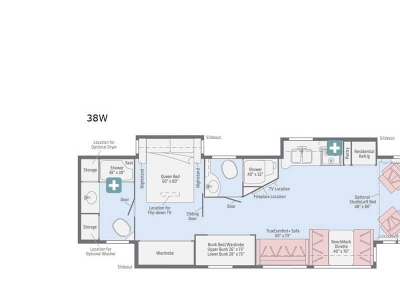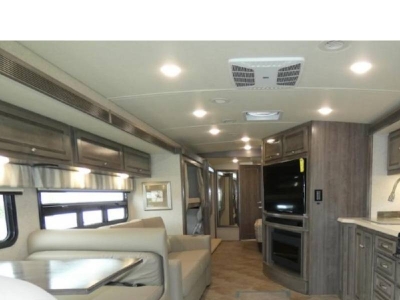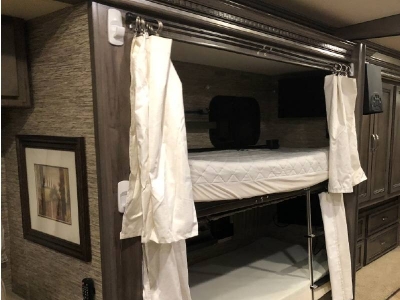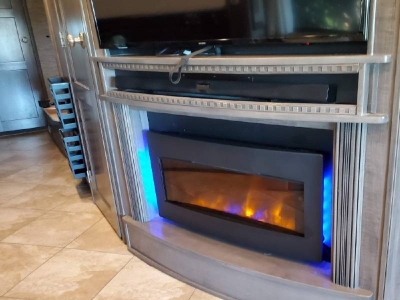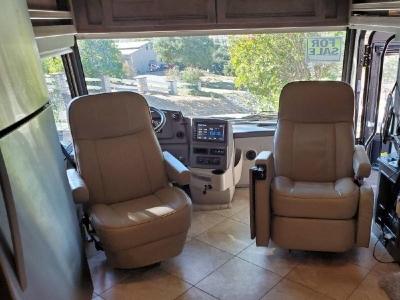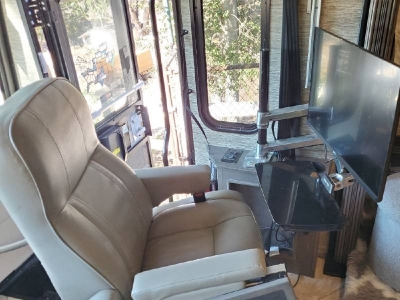 Seller Number: 741003. For sale by owner call Sam 515-771-2744. Full-Timers Dream RV!! If you buy new, you will have to vet out all the new issues that come along with it, and there will be a lot. With a private master bedroom, closet, and full-bathroom it feels like a mansion on wheels. The dual bunk beds are great for kids. The Sofa Sleeper and cockpit dropdown beds are amazing for guests that visit or travel with you. We Full-Timed for about 9 months, warm areas only. We have upgraded and repaired all factory shortcomings.

Updates Include:
Washer and Dryer (separate),
Added TVs to the bunk beds,
Built Shelving in the tools cabinet and electrical cabinet for maximizing space,
Added Culligan outdoor Water filtration system for sediment and chlorine,
Installed custom hose adapters and splits to avoid having to remove and attach the hose at every stop for cleaning vs filling.,
Water Pressure Regulator built onto the RV to avoid having the cheap 40psi adapter that doesn't protect well,
LED lighting in the cockpit,
Workstation (keyboard, mouse, and monitor that fold nicely out of the way when not in use),
Replaced the cheap plastic under storage handles that break regularly and fly open while driving. Now they are all steel and heavy duty,
Under plates installed to prevent water from getting into storage and electrical areas, a recall from Winnebago,
Extra towel hooks, shelves, collapsable Island custom made, hair dryer mount, and more,
Installed and mounted...
Location
Valley Center, CA 92082