Used 2015 Palomino Fifth Wheel RV - Columbus 381fl and 2006 F350 Superduty Lariat 6.0L - Dually Crew Cab
for sale in FL 32968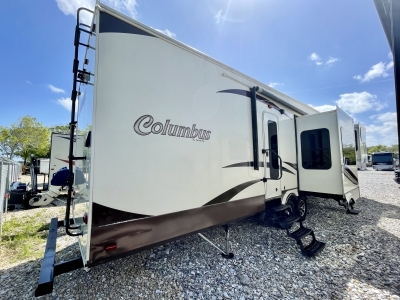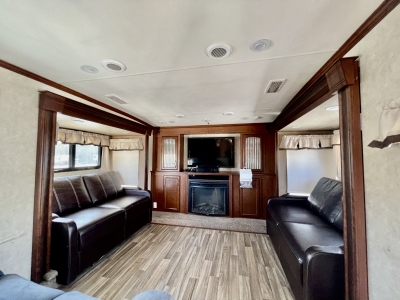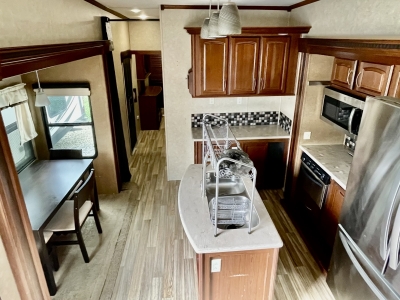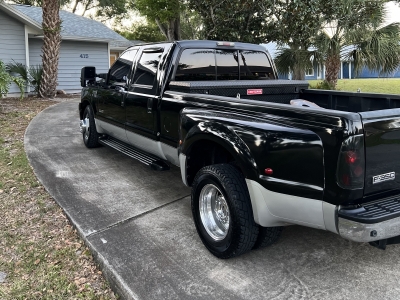 Combo sale -

5th Wheel:

Front living room layout perfect for full-time living or long vacations. Living area has 3 2-person couches, 2 of which fold out into beds and a queen sized bed in the bedroom. Comfortably sleeps six. Curtains are in place to easily segment the living room/kitchen/bedroom.

Many upgrades! TrailAir hitch, with an airbag for a smooth ride. Lighting replaced with smart bulbs, which can also be controlled by regular switches. Huge bathroom and shower!

Residential refrigerator (full size) runs on a 1500 watt inverter while traveling, full size microwave, washer and dryer (in bedroom), large closet, space for a projector screen up to 110", spacious kitchen and dining area.

Truck:

234,000 miles, new motor at 219,000 with ARP studs. Almost all engine components have been replaced, except the transmission. All the issues with the 6.0 motor have been addressed on this truck. Oil cooler is new, EGR delete, new injectors, blue spring fuel injector upgrade. New tires, new brakes (pads, rotors, calipers, wheel bearings), upgraded adjustable shocks (tighten or loosen when towing or not).

Head unit upgraded with a 10" display with CarPlay. Many smart features including OBD-II integration for diagnostics and cluster readouts, GPS and WiFi. Front/Back cameras and dashcam (3 cameras total). Digital fuel pressure gauge installed.

Includes tire pressure monitoring system for all 10 tires (6 truck, 4 fifth wheel) with tire temperature and pressure...