2008 Oliver Legacy Elite 17'
for sale in Herriman, UT 84096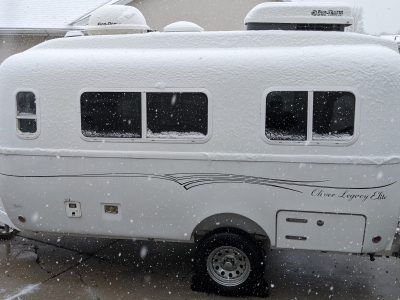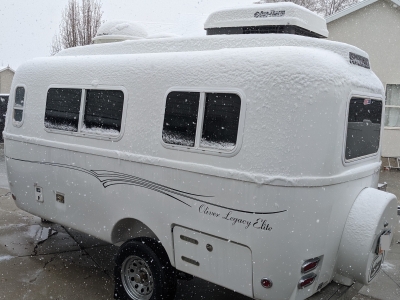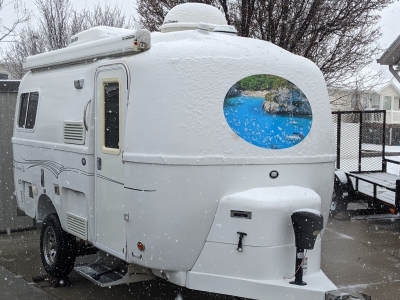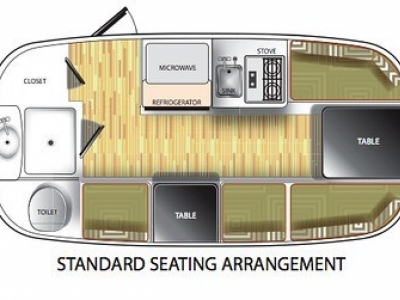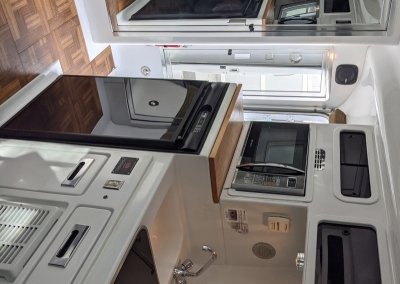 Built 4/08 and picked up at the Oliver factory in TN. It's longest trip was to Utah and it stayed here since then.
-15″ Aluminum wheels with 4″ raised axle (clearance)
-A/C, Furnace, Kingdome Satellite, 6 gal hot water heater
-3 (2) Electric stabilizing jacks, rated at 3000 lbs each (1 needs replacing)
-32.5 Gal. Fresh Water Tank, 35.5 Gal. Grey Water Tank,18.5 Gal. Black Water Tank
-Dry weight: 2400 lbs (as advertised by Oliver originally)
-Seating for 6 or sleeping for 3 (both dinettes=beds – a full and a single size)
-Flush Mount 2 Burner Stovetop
-4.0 Cubic Ft. 3-Way Refrigerator
-Convection (toasting) microwave oven
-10′ Awning
-15" LCD screen Jensen DVD entertainment system
-Full size spare tire
Oliver Travel Trailers were made to exacting standards, and everything was well thought out. Most trailers were custom made for their owner, and no two are alike. The construction is dual-hull gel coated fiberglass – there is no wood and no staples, providing lots of insulation, and no pressboard chemical off-gassing (allergies). These campers are great for extreme temperature situations. All of the furniture is molded into the design, no rivets or attachment points. The frame is all aluminum 2″ x 5″ box tube, custom made by Oliver with a telescoping cast iron Bulldog coupler hitch. Oliver truly built these trailers to 'last a lifetime', and I doubt you'll see another one for sale anywhere in the country anytime soon, except 'brand new' from the factory with...
Location
Herriman, UT 84096