40 ft. monaco windsor
Class "A" Diesel for sale in Berkeley Township, NJ 08757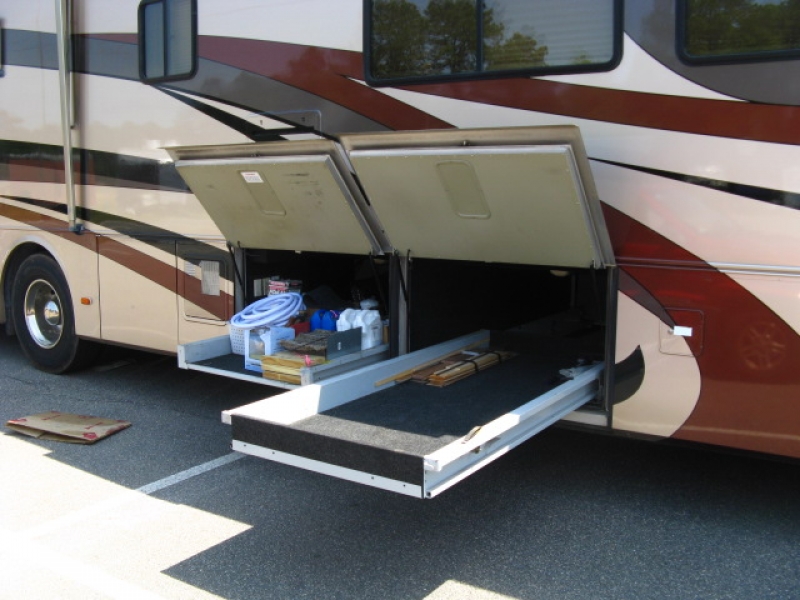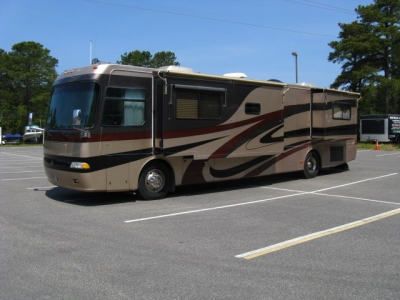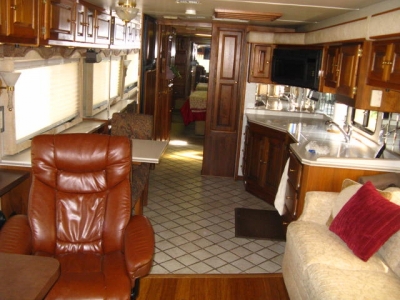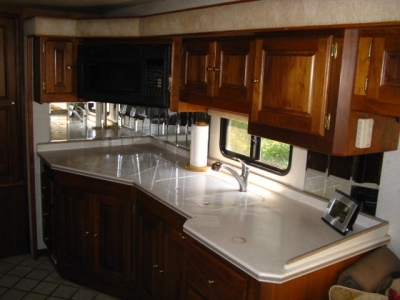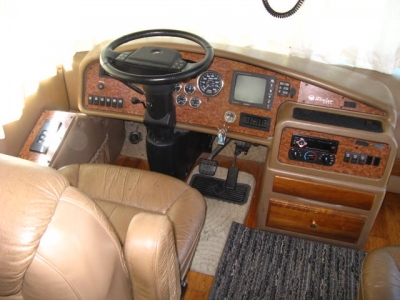 2002 MONACO WINDSOR

OVERVIEW

Beautiful, luxurious well-maintained coach with factory options and owner installed amenities. This is a popular PBD floor plan (see attached) with 2 slides on the driver's side. Owner changes to this coach are detailed below.. Interior woodwork is solid cherry, floors are bamboo with tile in main kitchen area and rug in the bedroom. Generous storage throughout the coach including overhead cabinets, drawers in all areas, storage under the bed with a lockable safe, storage under the sofa, and a large full-length clothes closet. The bathroom has a toilet area separated from the large residential style shower. The entire bathroom area can be isolated from the main living area and the bedroom with sliding pocket doors. The kitchen is well appointed with a convection oven microwave, 3 burner propane stove, 12 cubic foot 4 door 2 way refrigerator, and a double sink. Included in this listing is an attachment giving a detailed list of all the features and options in this motor home.

There are two main storage areas accessible from the outside of the coach via four doors, two on each side of the unit. One area has a full-size sliding tray which can hold 1000 pounds, the other has a half tray holding 500 pounds while the other side of this area holds the spare tire with some room for additional items. The coach can carry about 4000 pounds of cargo. The engine is a 350hp Cummins ISC with 150,000 miles.

The asking price of $43,500 is the...
Location
Berkeley Township, NJ 08757